Saturday, December 31, 2005
Happy New Years everyone
I hope everyone has a safe and happy new year's. I will be back in 2006 with lots more posts and some interesting new things...One thing I will be working on is an audio blog..
Tuesday, December 27, 2005
We want Theo back.......
Well the Sox lost out on another free agent again, as
Kevin Millwood signed a deal with the Texas Rangers.
Once again the Red flops have undervalued another player. The Sox felt that he was only worth a 3 yr $30 million dollar contract, while the Rangers gave him a 4 yr $48 million dollar contract with a vesting option for the fifth year.
While the season hasn't even started yet and we don't know how the guys the Sox have lost will perform, we do know one thing. The Red Sox two headed monster are idiots. By giving Millwood the money he wanted, they then could have spun Matt Clement off to another team for a center fielder. But no, Kevin Millwood wasn't worth it. The Sox are worried about having $66 million dollars committed to six players. Odds are that figures goes down when Manny gets traded. Who the heck cares about the money? Get us a damn team thats gonna compete with the rest of the AL East. Otherwises, its not going to matter.
Theo o Theo please come back to us in Red Sox Nation. We truly need your expertise back.
Sunday, December 25, 2005
MERRY CHRISTMAS FROM RANDOM THOUGHTS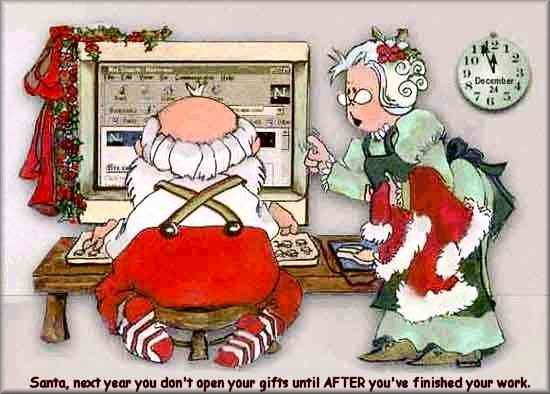 Friday, December 23, 2005
Why does UCONN play cupcake games?
OK I am actually writing this blog during the UCONN-Morehead State basketball game and it makes me wonder, why does UCONN schedule games likes this. We are actually paying Morehead State $90,000 to play this game. The Morehead State coach didn't even want to play this game. He felt his team was not to the level of UCONN. Well he was right about that one. There are only a select number of teams in the country with the talent level of UCONN.

I do understand why a school like Morehead State will play the game. One, it's a financial gain for the athletic program. Two, it's good for recruiting. But what gain does UCONN actually get. Another W in the win-loss columns. What happens if one of the stars gets hurt in the game. Now I do know that injuries can happen at any time but why risk one of the nation's top players in a meaningless game. It is good practice for the players before they depart on holiday break to run the plays and get prepared for the upcoming rigorous Big East schedule.
Next up on the Huskies schedule is another cupcake in Stony Brook. Although there is one difference in this game, Stony Brook is coached by former UCONN player Steve Pikell. After Stony Brook, the Huskies take on their "in-state" rival, the Quinnipiac Bobcats.
Way to go Sox.........NOT!!!!!!!!
Well the Red Sox showed the Yankees something last night by
signing John Flaherty
to a contract. This will hurt the Yankees because Flaherty was Randy Johnson's personal catcher. Oh by the way, I did forget to mention that Flaherty wasn't in the Yankee's plans for next year as they had signed Kelly Stinnet as a free agent who was Randy's catcher with the Diamondbacks.
What is going on with the two headed monster we like to call the Red Sox GM's. Instead of focusing on the much needed positions, CF, 1B, SS, they are out there signing a 38 year old back up catcher. Flaherty isn't even assured of the back up position as the Sox have Kelly Shoppach and Ken Huckaby. For those of you who don't remember Huckaby, he is the one who separated Jeter's shoulder a few years back.
Rumors out in the baseball world have the Sox now going after Kevin Millwood. Kevin Millwood??????? The Sox don't need another starting pitcher. We need hitters. I am sure Manny, who may have stayed had Damon re-signed, wants to get out of dodge as fast as he can. Maybe the Red Sox think that pitching and defense will win the championship next year. It won't win them anything if no one will pitch to Big Papi next year.
Stay tuned as we await the next blunder from the two headed monster.
Wednesday, December 21, 2005
Johnny Damon to the Evil Empire
What a way to wake up this morning. I had an offline message from a Yankees fan telling me the bad news.
Johnny Damon is going to sign a 4 year $52 million contract with the New York Yankees
.
The freaking Yankees are you kidding me. The Yanks hadn't done a thing on the free agent front all off season and then I have to wake up to this crap.
Steinbrenner had been complaining the whole time about having to pay so much in luxury tax and now he adds another $13 million a year to his team. And what the frig are the Red Sox thinking. How can they just sit back and let this happen? The Sox had offered Damon a 4 yr $40 million dollar contract. That's only $8 million more over the life of his last contract. Johnny definitely deserved a lot more money from the Sox than a 4 yr $40 million dollar contract. If Theo was still GM of the Red Sox would this have happened. Or maybe just maybe a new curse has started, the Curse of Theo.
So lets compare the Sox to the Yanks by position:
Catcher:

Varitek

, Posada; I give the edge to

Varitek

due to his ability to call a great game. Offensively I feel as though

Varitek

brings a little more to the table.
First Base:

Youkilis

, Giambi; Big Edge goes to the Giambino here. He had a comeback season last year after his misfortunes with steroids. Defensively they are even.
Second Base:

Loretta

, Cano; Cano had a breakthrough season in his first big league year.

Loretta

comes to Sox from the Padres after an injury plagued 2005 season. Even
Shortstop:

Unknown

, Jeter; No matter who the Sox shortstop is in 2005 the edge goes to Jeter.
Third Base:

Lowell

, AROD; Again, no comparison AROD's numbers speak for themselves. Edge to AROD.
DH:

Ortiz

, Bernie?; Really no comparison here either as

Big Papi

had his second career year in a row and continues to get stronger. Bernie has aged over the years and is not the player he once was. Edge to

Big Papi.

LF:

Manny

, Matsui; Offensively, the edge goes to

Manny

. Defensively the edge goes to Matsui. There are questions to as where

Manny

will play next year. But if he stays with the Sox, I'll give a slight edge to

Manny

.
CF:

Unknown

, Damon; We all know what the leader of the IDIOTS brought to the table. Decent speed, good range and terrible arm. Should be able to cover a lot of ground in Yankee Stadium. I don't think there's a center fielder out there that the Sox can get who will compare to Damon so the edge goes to Damon.
RF:

Trot

, Sheffield;

Trot

has suffered thru a few injuries the past year and was a victim of not being able to hit lefties so was platooned. Sheffield is one of the most feared hitters in baseball and has one of the top 5 arms in baseball. Edge goes to Sheffield.
SP:

Schilling, Clement, Beckett, Wells, Arroyo, Wakefield,

Johnson, Mussina, Pavano, Chacon, Wang, Wright; Starting pitching to me is pretty even.

Schilling

when healthy can be as deadly as Randy Johnson.

Clement

started out strong in 2005 but faded fast. Mussina struggled at times but was still productive.

Beckett

is coming off an injury plagued 2005 season but is still only 25. Pavano was also injured for most of 2005.

Wells

doesn't even want to be in Boston anymore but when he pitches you know your getting everything he has. Chacon came over from the Rockies and helped stabilized a depleted starting pitching staff for the Yanks.

Wakefield

is

Wakefield

. He gives everything he's got and is the longest tenured Sox player. Wang was a good rookie for the Yanks who also helped stabilize the starting rotation before going down with shoulder problems.

Arroyo

is a good pitcher who can be dominating but more than likely could be moved to help the Sox fill the CF void. Jaret Wright had a little success but was shelled a lot of times. Edge: Even
RP:

Foulke, Timlin, Papelbon,

Mariano, Farnsworth, Sturtze; I will give the edge to the Yankees here because of Mariano. Mariano is the most dominating closer of all time. His numbers speaks for themselves.

Foulke

spent most of 2005 injured and was never really himself on the mound.

Timlin

stepped in and did a fine job but he's not a closer. Farnsworth struggled with the Braves in the setup role and was shelled in the playoffs.

Papelbon

as a rookie stepped in and provided the Sox with some much need relief during the stretch run while Sturtze also stepped in and provided the Yanks with part of the bridge to get to Mariano in the 9th inning. Edge to the Yanks.
Managers:

Francona,

Torre; I like

Francona

. His personality seems to fit with the people the Sox once had in the clubhouse. You can't say enough about Joe Torre. To have to deal with all the crap that he endures from the Boss and to take a team of basically All-Stars and getting them to play as a team, there's nothing to say. He is a great manager. Edge goes to Torre.
Well now, I have to sit back and watch the rest of the offseason because the Sox really need to do something dramatic again. Otherwises, it's going to be a long season in Red Sox Nation. And oh yes get used to it Damon fans. The caveman is no more. He will have to shave his beard and cut his hair and go back to looking like something in this picture.
Sunday, December 18, 2005
Boston Red Sox West
Ummm did I sleep thru something? Did they take the city of Boston and move it out west? Reports are the
Los Angeles Dodgers have signed
Nomar Garciaparra to a 1 yr contract to play first base.
This now makes 4 former members of the Boston Red Sox who are now members of the LA Dodgers (Bill Mueller, Derek Lowe, Grady Little and Nomar Garciaparra.) Three of the four have
World Series rings from 2004
with the Sox. We all know why Grady Little doesn't have a ring with the Sox.
So with Nomar signing with the Dodgers, it got me to thinking. Why wouldn't the
Dodgers
go after Johnny "Hollywood" Damon? Why not make it 4 players from the 2004 Champs to try and build a winner? His new found stardom would fit in perfectly out in Los Angeles. He enjoys being in the spotlight. He has already done one movie so moving to LA would allow him to partake in more stuff on the big screen. And just last Sunday, Johnny was involved in a
PPV Wrestling Event
in Orlando (click to see). Even
his stripper wife
(rumor is Johnny has never seen his wife without makeup) might like it in LA.
Realistically, we know Johnny won't sign with the
Dodgers
because
Sox Nation
is desparately trying to resign him. Plus if he signed with the
Yankees
, he would have to clean up his image. That could be bad for business because do we really want to see Puma ads with Johnny Damon or do we want to see Johnny "Caveman" Damon. With the "Evil Empire" in the picture, this could be a tough thing. More than likely, Steinbrenner is just trying to drive up the price of Caveman's services. After paying an arm and leg in luxury tax this year, the mighty Yanks have been awfully quiet on the free agent front.
I know everyone is upset that Nomar signed with the Dodgers because now I won't be
burning my Nomar jersey
. To answer the question of whether or not I would have burned the jersey had he signed with the Yankees, the answer is
YES

.
Saturday, December 17, 2005
Sign Up to receive updates
I have created a yahoo groups page that will send you a notification as to when the site has been updated. If you are not a member of yahoo, it is ok..
To sign up, send an email to this address:
updates-random-thoughts-subscribe@yahoogroups.com
when you receive the confirmation email, click on the link to the sign up page and it will give you an option to sign in as a yahoo member or for the mailing list. click on the mailing list link and you are all set. you will now begin to receive email updates to each new post that I make.
Parking tickets
Have you ever gotten a parking ticket for parking where your not supposed to? And do you think to yourself, this fine is a little ridiculous? If you do, don't be like
this idiot
.
This guy in Portsmouth, New Hampshire received a parking ticket for parking in a handicapped spot, which carries a $100 fine. There's a few arguments here that I will present later about that issue in itself but for now I will stick to the story at hand. So when he went to court to protest the ticket, the dude had altered the ticket to make it look like a $20 parking violation. What a dumbass. Anyone who has received tickets (mom and dad if your reading this I really only have 1 or 2 tickets in my life. Actually I lost track of the total) knows that when you get a ticket, you are receiving your copy of the ticket. One copy goes to you, another to the police dept, and the last copy goes to the courthouse usually. So when this dude goes to court and tells the judge its a parking violation, she abruptly corrects him and says no sir it is not. Ummmmmm hello, WTF were you thinking. Was this your first ticket ever? Did you not know there is more than one copy? Were you broke and couldn't afford the $100 fine? So now because your an idiot, you are being charged with forgery and now could face 3 1/2 to 7 years in prison..Probably because you were too lazy to find parking and saw the handicapped spot open at the front of wherever you were.
I myself have a handicapped sticker. And nothing pisses me off more than seeing someone parked in a handicapped spot when they don't have the pass. Most of times you see this at the grocery stores that contain banks in them. If you ask the person why they parked there usually the response you will get is "oh the spot was open and I was just running in to use the ATM". Well there's a reason those spots are open. I will say that I don't always use the handicapped spots because I do feel there are some people more handicapped than I am. But be real, those spots are meant for the handicapped. Not some idiot who has to run into the bank real quick or the store because they are going thru a nicotine fit and need their precious smokes.
I hope you get sentenced to do time in prison. You will get laughed at when your in there because you were an idiot to change your ticket. And remember handicapped spots are for handicapped people.
Friday, December 16, 2005
Updates
Well still no word on the Nomar front as to where he is going to sign. Rumors were that he was going to have a decision by Thursday. Stay tuned because if he does sign with the Yanks, everyone will be invited to my Nomar jersey burning ceremony.
In other news, the
Doug Mientkiewicz-Red Sox ball saga is now heading to arbitration.
The Red Sox dropped the lawsuit that they had in court and instead the commish's office filed a grievance on behalf of the Sox for ownership of the ball.
A full schedule of college basketball returns on Saturday. Wooooooohooooooooo. About time our student athletes were done with their exams. I shouldn't really be knockin the student athletes at all as we know it's not their fault they can't play during exams.
Feel free to check out the comments on the Apprentice post and as always leave your thoughts. Also, if there is anything that you would like to see or hear my opinion about in the world of sports or news of the weird, feel free to email me with any ideas or leads. Also coming shortly will be a sign up to receive an email stating when a new blog post has been posted.
Thursday, December 15, 2005
What a crock of crap!
I am going to stray from the sports and news of the weird posts tonight as I give my two cents on The Apprentice Finale tonight.
What a crock of shit Randall is? He had the chance to give Rebecca another chance and yet decided to steal the show tonight and say to a national tv audience that the show was about hiring one apprentice and not two.
To me this was the best Apprentice yet. The final two were both deserving and worthy candidates. Randall's background was exceptional as was Rebecca's. This season was entirely different then the others because Mr. Trump on more than one occasion fired more than one person at a time.
Anyways back to the ranting. I do believe that Randall was the better candidate for the job. But Rebecca proved herself strong overcoming a severely broken ankle at the beginning of the interview process. Randall also overcame adversity as his grandmother passed away during the first few weeks of the show. Randall's academic acheivements are incredible. The freakin dude has 5 degrees and was a Rhodes Scholar. He also runs 5 successful companies. Rebecca on the other hand is a financial journalist. Her academic acheivements are no where as strong as Randall's. She has also founded a nonprofit to help disenfranchised children. At 23 yrs old, she has done more than most people will do in their lifetime's.
What Randall did was selfish. This was not The Apprentice the "game" but rather The Apprentice the "job interview". I know in most job interviews there is only one position available. But a man with Donald Trump's extensive wealth, he has the ability to hire more than one apprentice. After he chose Randall, he brought him back to the table and asked him if he thought Rebecca was deserving as well. That is when Randall went into his rants and ravings. Instead of stepping up to the plate, Mr Trump sat back and said i agree but I could have been swayed. I dont fault Mr. Trump but rather Randall for being a selfish prick.
Mr. Trump, do the right thing and reward Rebecca for her hard work and efforts.
Wednesday, December 14, 2005
Anyone else miss college basketball and football?
when are finals going to be over? i am going thru some serious withdrawl. there are only so many times i can watch "Codebreakers" on ESPN.
only 6 days til the bowl games start.........
Tuesday, December 13, 2005
Say It Aint So Nomar?
Well for those who don't read the sports page, one of the teams interested in
Nomar's services
next year are the
NY Yankees
or as I commonly refer to them, the Spankees.
Why Nomar, why would you even consider this? It's not like you need the money. Are you bitter still about the trade from the Red Sox last year? You would be the third best shortstop on the team and yet not playing shortstop.
I can say only one more thing. If Nomar signs with the Yankees, then everyone is invited to watch me burn my Nomar Garciaparra #5 Boston Red Sox jersey which sits next to my Dan Orlosvky
UCONN football
jersey on my wall.
Just an update to this post.........Nomar's decision on where he will play next season is coming...It's down to the Yankees, Astros, Indians, and the Dodgers.
Monday, December 12, 2005
Rebuttal to "Who Owns The Ball".....
This rebuttal comes from a contributing editor, Marc Agdish, who wanted to give his rebuttal to
a post i made earlier.
Rebuttal to "Who Owns The Ball".....
After giving much consideration it is this novice's opinion that the Red Sox are the third in line for possession of the famed ball. My thoughts are that the famed ball should be owned by the following parties.
1) MLB Baseball--Since this game was property of MLB Baseball and all baseball were provided by MLB Baseball wouldn't they be the logical choice. While during the regular season baseballs are provided by the home team, in the postseason the baseball are provided by MLB Baseball. Therefore with this logic they should have ultimate ownership of the prize.
2) Doug Mienkiewicz--While this is the unpopular choice of the Nation; ownership is nine-tenths of the law. And since he had ownership of the ball why shouldn't he be awarded the ball. While many say that he was an employee of the Red Sox therefore it should be there's, the only problem with that logic is what ownership did they have of the ball previous to it being the famed last out. The answer is none. If you use past precedents it should belong to the players since never before has a team sued for possession of such an object why start the precedent now?? (more to follow on this logic later).
3) Boston Red Sox--They should have been awarded the ball since historically the last out goes to the winning team (a time tested honor). The only problem with this logic is we are opening another can of worms. This would then open other teams to sue for possession of other famed balls. Can you imagine the Red Sox suing for Roger Clemens 20 strikeout performance. While this was an individual accomplishment he was an employee of the Red Sox and what would stop them from claiming ownership of such an object.
My main issue this the Red Sox are suing for possession of something that can open a real Pandora's Box. That would mean that every team would be able to sue their employees for possession of any such item. Can you imagine the Dallas Cowboys suing for Emmitt Smith record breaking yardage ball. Or the Red Sox suing for the before mentioned Roger Clemens ball. Or what is to stop the Red Sox suing for the famed Billy Buckner ball....why aren't they suing for that ball??? While some of these accomplishments are individual what would stop other teams from using this logic to gain possession of such items? Also this would also open another avenue of potential litigation, since the home team provides that equipment used (baseballs, footballs, pucks, etc..) what would stop the home team for suing possession of such memorable items since it is their property to start with? Just something else to think about during this pending litigation. Why open such potential circumstances, should the Detroit Tigers sue for Roger Clemens second 20 strikeout baseball?? Think about the potential here before you side with the Boston Red Sox.
My secondary issue is while Doug Mienkiewicz is not using the baseball for monetary gain, I have a feeling that the Boston Red Sox would. If the famed Red Sox Nation would pay a membership to be a fan, what would stop them to charge a fee for photograph opportunities with such an item. Nothing. And a team that would charge membership dues to be a fan, this isn't such a stretch. If they are truly interested in a piece of Red Sox lore, why not also sue for the Bill Buckner ball if they are interested in Red Sox memorabilia.
In closing, stop the insanity and let things be. While I agree Doug Mienkiewicz should do the honorable thing and give the Red Sox the ball, ultimately while he has possession of this object it is his decision to make. And until then the case should be dismissed for reason of insanity and the Red Sox should spend their efforts toward finding a shortstop (an even more important pressing need presently).
Friday, December 09, 2005
World Cup Draw
Fresh off the presses from Germany comes the 2006 World Cup Draw. The 8 seeded teams were Germany, England, Argentina, Mexico, Italy, Brazil, France, and Spain. The USA just missed out on being one of the top eight seeds by 1 point even though they finished higher in qualifying then Mexico.
The USA (8th in the world) has a tough road ahead of them as Group E as the Czech Republic is the 2nd ranked team in the world and Italy is the 12th ranked team. Also not in the USA's favor is that Ghana will be their final first round game in Germany. This game could mean absolutely nothing for the USA because of their first two opponents.
My initial predictions from each group:
Group A: Germany, Poland
Group B: England, Sweden
Group C: Netherlands, Argentina
Group D: Mexico, Portugal
Group E: Czech Republic, USA
Group F: Brazil, Japan
Group G: France, Switzerland
Group H: Spain, Ukraine
More to follow later on once I have had some more time to evaulate the brackets.
End of the Line
Was this the end of the line for the U game, which features UCONN and UMASS? According to Jim Calhoun, yes this was the last of the games. He had stated that if his Huskies had lost this game tonight, then he would continue the series.
But with tonight's win over the Minutemen
, the U Game by MassMutual will no longer happen. Rumor is UCONN will be looking to set up games with its neighbors to the East, the Rhode Island Rams.
An annual series since 1996, thought up before Marcus Camby and Ray Allen bolted for the pros, this series has caught its fair share of criticism. Where to play the games? Does each team get a home game? Well what happened initially was each school played host on campus and then in the third year the game was to be played at the Hartford Civic Center. A fair enough proposal in my book. Each team gets a home game and the Civic Center all though home to the Huskies was made a neutral site game. This presented a lot of issues. The UCONN people, the money hungry ones, saw this as an opportunity to make money, and jacked up the prices of the tickets. If I recall correctly, tickets to the U Game were $75 one year. 75 dollars to see a college basketball game. At that time, 75 dollars would get you two games for a family of 4 to the CBA team when it was in Hartford. Also, the UGame was not offered to season ticket holders as part of their packages. They were also expected to pay full price for the tickets on top of their regular season tickets and their donation to the school. Now for those of you who know about the prices of season tickets here at UCONN, you will know you basically give up your first born to get tickets. The more money you give, the better seats that you get. The more sports you have season tickets to , the better the seats you get. For the school its all about the benjamins. For us the fans, its all about seeing our beloved Huskies play, whether it be men's or women's.
We have been truly blessed with great college basketball here in the state of Connecticut. Since the arrival of Coach Geno and Coach Calhoun, they have put UCONN basketball on the map. How many professional sports teams do we have here? I am not talking minor league sports; I am talking about the major sports. The correct answer to that question is zero. To most fans, the UCONN Huskies
men's
and
women's
teams are our professional sports team. People live and die for Huskies Basketball. Most places that don't serve spirits are usually dead on the nights the two teams play...I am sure tonight the bars were hopping because the two games overlapped each other. A rare occurrence yes, but nonetheless it still happens once in a while.
Anyways as I ramble on here, I for one am glad that this series is over. What good does it do for us? Other than having to pay an arm and a leg for tickets. When the thought of this series was conceived, it was conceived with the notion of UMASS being a premier team and acting as a test for the Huskies. But Marcus Camby left school early for the pros, Ray Allen left UCONN early(of course there's always someone new just as good if not better who comes in) and for a while the games weren't all that exciting. Since Camby left the Minutemen, the UMASS program has been on the down slope.. I think the Calhoun playing the Rams of Rhode Island for a few years is a good thing. It's not like UCONN is a regional team anymore. They are a national team now. Seen by many, loved by most. Calhoun likes to play local teams because it helps them with their recruiting. This also explains why we have a lot of cupcake games against in-state teams. Calhoun was once in their shoes though and he knows what it takes to build a winner. So he pays back the local schools with games against the Huskies. All in all a fair proposition to the schools and to the fans. Schools can say "Hey, we are playing UCONN this year. Why don't you become a member of our program and help us take down Goliath." Fans can say "Hey did you see Rudy's windmill jam tonight." or "Why the Bleep are we playing these guys again." A true fan knows the meaning of these games. The greedy fan just wants to see his Huskies win.
Well I guess we all want the Huskies to win here in Connecticut since they are our professional sports team. Who needs the Kraft in CT when we got Geno and Jim.
Thursday, December 08, 2005
Renteria trade
Just a quick note for Sox fans. The Red Sox have traded Edgar Renteria to the Atlanta Braves for minor league 3B prospect, Andy Marte.
I don't understand this trade at all. Yes, the Sox overpayed when they signed Renteria to a 4 yr 40 million dollar contract. But why give up on him after 1 year. I think the Sox should have tried to stick it out one more year with Renteria. It is hard to adjust as a hitter to new pitchers. I am thinking that the Sox weren't pleased with his defense though. He did make over 30 errors with below average production at the plate.
Now that they have traded away Hanley Ramirez, whose going to play shortstop next year. Does this mean, we might have Nomar back at shortstop for us next year? Stay tuned as the GM less Sox construct their roster for 2006.
Tuesday, December 06, 2005
Wanted
Wanted by this blog site. If you have seen this "person", please contact us immediately. He is wanted to write his posts since he has gone incognito as you can see by the picture. He was last spotted in Newington, CT on Saturday afternoon before attending the UCONN-Louisville football game..He is not to be considered "armed and dangerous" but only dangerous. Please contact this site if you have any clues as to the whereabouts of Ian.
Also wanted is the corresponding editor's rebuttal to the "who owns the ball post?"
Sunday, December 04, 2005
Did we "Top That Tailgate"
Well to answer the question of did we "Top That Tailgate" its a tough call. Given the fact that the weather conditions were downright nasty and the wind was blowing at 15 mph, we did our absolute best to stay warm while enjoying some food and cocktails.
We did prepare well for this game. We were smart enough to bring a tarp for the tent to block the wind (As evidenced in the background of the picture). Also you can see that we were pretty much bundled up to stay warm.
So onto the menu for this week. This weeks menu included angus burgers, sausage and peppers from our
deep fried turkey chef
, kielbasa, and the best batch of steak chilli ever made by
Steve Drew
. Also our cocktails consisted of the Captain, Bacardi Coconut, 2 30 packs of beer(no cooler needed), and of course the
Leroux Blackberry Brandy to sneak in with us.
Inside the
UCONN-Louisville game
, there were a few funny moments in our little group. As the game went on and the spirits filled our bodies, one person stood out as the comedian of the group. Now when it's as cold as it was, you would expect people to be adding layers not taking them off. Yes, I did say taking layers off. Our own Kevin Malloy, warmed by the Blackberry Brandy, began to take layers off saying he was getting to warm. You had to be there to hear the things he was yelling but it was pretty darn funny. When he got down to the sweater layer, we had to wonder did his wife dress him in that sweater. This sweater resembled the lady from the last game's 1970's couch jacket. It was definitely a site to see.
So to answer the question of did we "Top That Tailgate", I am going to have to say no but it wasn't from a lack of trying. I think the cold weather had something to do with it but it does give us many ideas for next year on "How to Top That Tailgate".
Thursday, December 01, 2005
Who owns the Ball?
Ok, I have been pretty lazy the past week in writing posts and I am working on some right now but I thought I had to weigh in with my two cents on the ownership of the
The Ball That Broke The Curse.
As you Red Sox fans now, Doug Mientkiewicz ended up in possession of the ball and never reliquinshed it after the game to the Red Sox. The Sox ownership has made a big stink as to who is the rightful owner of the ball. The Red Sox contend they are the rightful owners of the ball because Mientkiewicz at the time was an employee.
I think this whole thing is a crock. First off, whether or not he is the rightful owner of the ball doesnt even matter; Red Sox Nation deserves to have the ball. Mientkiewicz has said previously that he does not want to profit from the sale of the ball. When he agreed to "lend" the ball to the Red Sox for a year, he wanted to make sure the fans could see the ball. Also to be noted, all proceeds from anything the ball does goes to the Red Sox Foundation. So if your going to make that agreement with the Red Sox, why not just give them the ball. Dude, you played with the Sox for 4 months. Do you even know the significance of the ball? Every member of Red Sox Nation, except those over age 86 in 2004, have waited an entire lifetime to see the Red Sox win a World Series.
Since the game has to end on an out, obviously there is no fan involvement as to who is the rightful owner in this equation. Which means no one had to go swimming for it like they do for each Barry Bonds homerun. Another arguement I would like to present is what if someone other than Doug "Part-time 1B" Mientkiewicz had caught the ball. What if the game had ended on a strikeout. Would Jason Varitek have made the fuss that Mientkiewicz is? My answer to that would have to be no. Why you ask. Jason Varitek is the heart and soul of the Red Sox organization. Sure we think of Jonny "Caveman" Damon, Nomar "Mia Hamm" Garciaparra, Pedro "Practical Jokester" Martinez, Tim "Knuckleball" Wakefield, David "Big Papi"Ortiz and Manny "Do I really want to be traded" Ramirez as the faces of the Red Sox..Other than Varitek, Wakefield has the longest tenure of any Sox player. So why is Mientkiewicz making the stink about the ball. He's got a World Series Ring for being a part time player in the stretch run plus he got a nice share of the World Series Money....I mean the overspending Mets thought he was a valuable commodity and overpayed him like they tend to do with most people. Doug, do you really need the ball? Do you want to be remembered as the guy who caught the final out of the 2004 World Series? Or do you want to be remembered as Doug Mientkiewicz the baseball player?
Its up to you Mr Mientkiewicz to do the right thing...The ball is now in your court..........